Thank you for stopping by our site!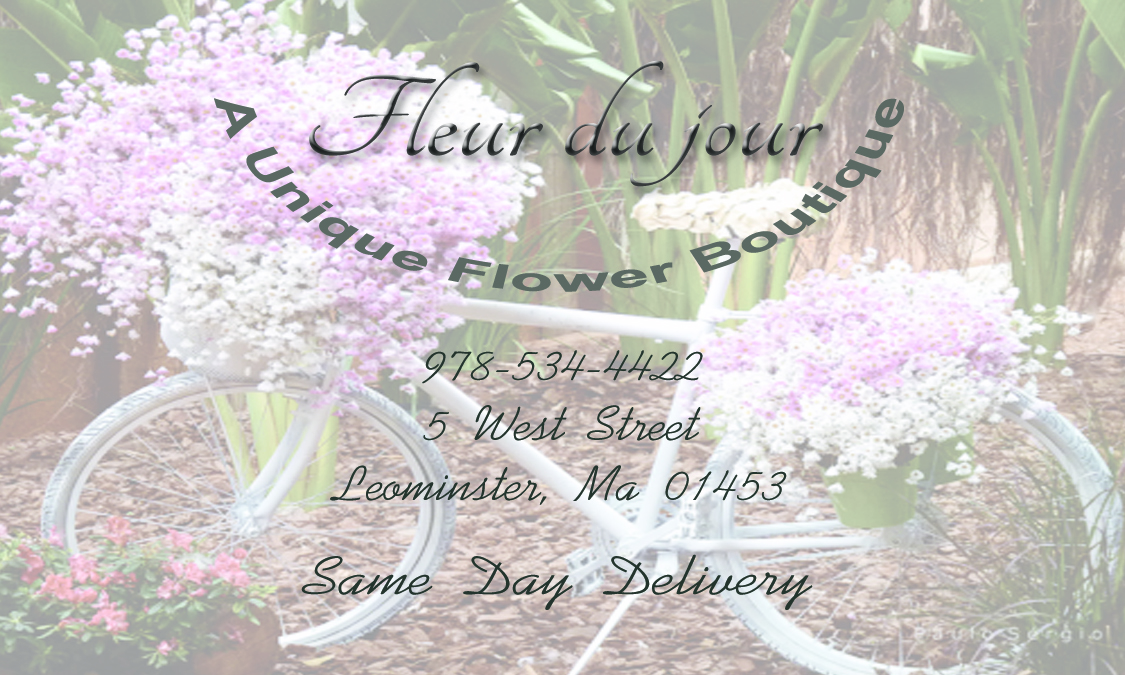 We are in the process of designing and developing a brand new website for Fleur du jour of Leominster.
We're so excited for Brenda and her team to be back in the Leominster business market.  Many years ago Brenda operated her own store and we're excited to see her back building floral creations once again!
Watch her website grow over the next few months and years as her business starts to blossom.
Exciting times ahead!
If you are looking for a website or you need your current website refreshed we would love to help you.  We're based out of Hollis, New Hampshire but some of us live right here in Leominster.
We can help you design your logo, built your website or redesign your current  website for you. We also have a series of other consulting services available, like outsourcing, PC Repair and App Development.
We'd love to talk and see how we can help.  We have an excellent team of designers, engineers and really great project managers.
Let's have a conversation and see where it goes.
-Warren